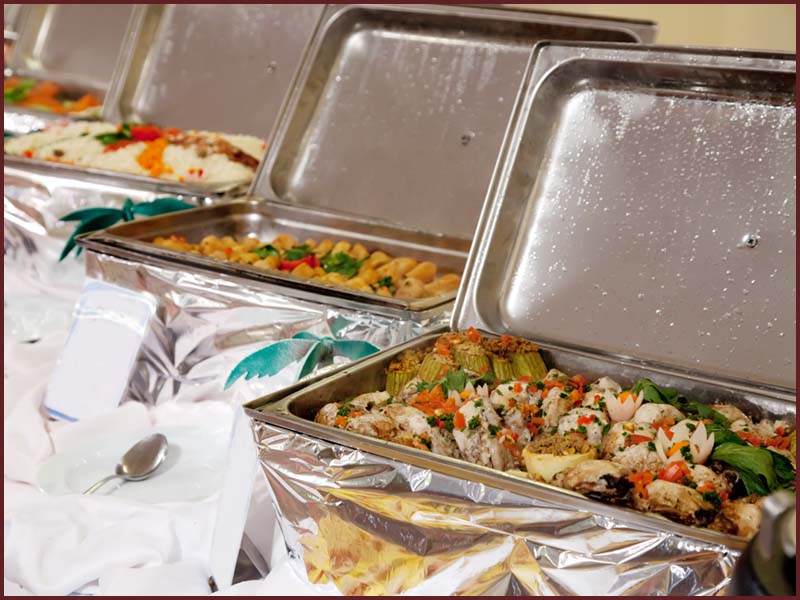 26 Jul

A La Carte Catering for Family Meals and More

Many families are turning to a la carte catering to meet their dinner needs. With good reason, it makes a lot of sense for families who may be working from home or otherwise continue to have busy schedules during the ongoing pandemic. Not to mention, who wants to cook elaborate meals in the middle of a hot summer?

Ordering meals prepared by a catering company in advance takes the stress out of deciding what to have for dinner. In some cases, these a la carte dinners may provide multiple meals during the week, or enough food for small social gatherings at home. We have all of the protein bases covered, including vegetarian meals.

A La Carte Menu Ordering Tips

Ordering from an a la carte menu may seem daunting, but here are a few suggestions. Whether you're feeding 5, 10, or 50 people, you'll want the main dishes to be hearty and satisfying with a lot of flavors. Starting with your preferred protein, you can then decide what starches, side dishes, and vegetables would best complement it.

For example, exciting main meals such as chicken parmigiana paired with a side dish of penne pasta, or baked salmon served with rice pilaf and grilled asparagus are classics.

Perhaps you have a specific theme in mind. If you want to do BBQ night, choose BBQ pork ribs matched with macaroni and cheese or potato salad with sautéed string beans or corn.

By choosing a la carte catering for your family meals or dinner parties, you'll have the flexibility to please a lot of hungry people. This arrangement is quick and convenient, allowing you to focus on the more important aspects like spending time with your family and loved ones. Nobody should stress about what to eat or exhaust themselves in the process. Your time is precious and absolutely should be filled with making happy memories.

A good catering company understands that food needs to taste as if it is homemade. A la carte catering doesn't have to taste bad or look mass-produced. Eatible Delights doesn't make bland food. Our culinary creations have a lot of heart and soul put into them. Our recipes are tried and true, and the presentation is very home-style. You'll have the benefit of a home-cooked meal without all of the prep and mess.

Whether you're looking to feed your family or hosting a small gathering at your home, let Eatible Delights take care of your a la carte catering needs in the Greater Philadelphia area. Call us 215-236-3900.