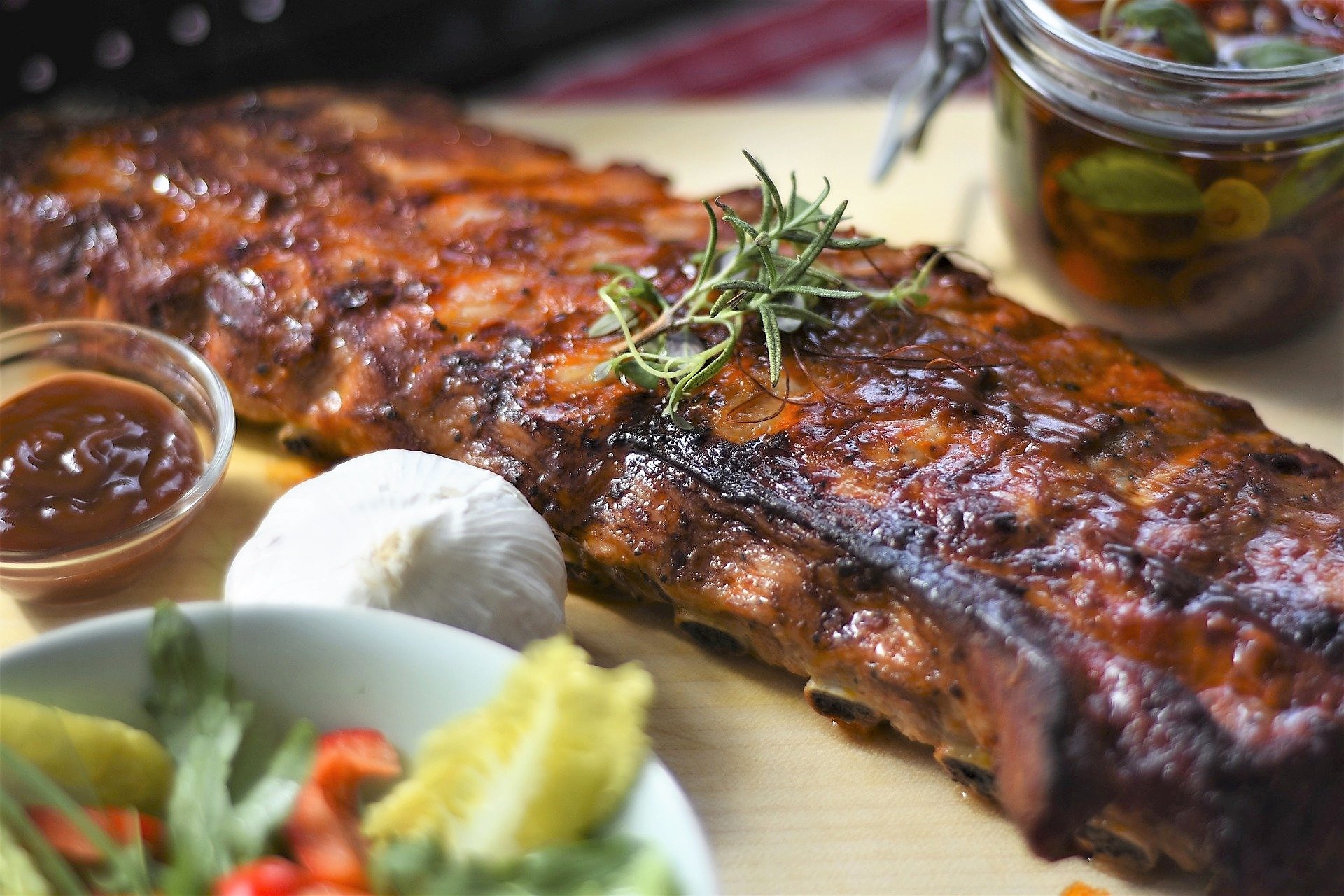 03 Jul

Throw a Southern BBQ Party This Summer

Summer BBQ season is here! While summer may feel a bit different this year with the ongoing pandemic disrupting large gatherings and significant events, BBQs will take place across backyards in the Philadelphia area. Summer and barbecue go hand in hand, and grills will be fired up all season long at cookouts throughout the region. Don't let what is going on in the world keep you from your favorite summer pastime! Just remember to put safety first and keep your BBQ in tip-top condition. You can use this product here to store your gas, so you always have the gas ready to get the grill fired up and for you to get cooking!

Eatible Delights is all about summer BBQ favorites with a Southern twist. What makes Southern-style barbecue so unique? There are many southern BBQ styles, but the signature is low and slow-cooked meats that so tender they fall off the bone with a distinctive smoky flavor. Naturally, the woods used for smoking, sauces, rubs, and cooking techniques vary. What is essential is that the delicious, smoky meat melts in your mouth!

Popular Meats of Southern BBQ

Meat preferences vary by region but among the more popular meats in Southern-style BBQ are:
Whole Hog – Eastern North and South Carolinas favor whole hog BBQ.
Pork Shoulder/Pulled Pork – Western North Carolina prefers shoulder meat, especially for pulled pork.
Pork Ribs – "wet" (with sauce) and "dry" (with spices & seasonings) pork ribs are beloved in Memphis.
Brisket/Beef Ribs – Texas prominently features beef brisket and beef ribs.
Burnt Ends – Kansas City loves its burnt ends, which are the crispy edges of slow-cooked brisket.
Chicken Quarters – Alabama is all about the smoked chicken.
Famous Sauces of Southern BBQ
The sheer amount of Southern-style BBQ sauces is dizzying. The diversity and complexity of these sauces can be what defines the BBQ style of a region. Among the famous sauces in Southern BBQ are:
Eastern North Carolina Vinegar Sauce – Vinegar-based sauces are a signature of North Carolina bbq. This specific Eastern Carolina sauce is the most vinegar-forward of them all with cayenne pepper or hot sauce and salt & pepper. 
Piedmont-Style Ketchup Based – Sauces from the Piedmont or Western regions of North Carolina are tangy, vinegar-based sauces sweetened by the introduction of ketchup. 
South Carolina-Style Mustard Sauce – South Carolinians love tangy sauces, too, but they add mustard and spices for a zingy flavor.
Texas-Style Mop or Basting Sauce – Texas sauce is bold with the addition of umami-packed Worcestershire sauce and spices.
Kansas City-Style Sauce – Kansas City-style sauce is thick, sweet, and tangy with ketchup and molasses added.
Alabama White Sauce – Alabama is an outlier in the sauce world with its white sauce, which is mayonnaise, vinegar, and pepper-based.
Sides like baked beans, potato salad, macaroni and cheese, pasta salad, corn on the cob, collard greens, coleslaw, and more are often featured on a Southern-style BBQ menu. You can't go wrong with any of them.
No matter what style of Southern-style BBQ you prefer, it is fun to offer a variety of smoked and grilled meats with an array of sauces at your Southern-style barbecue party. Whatever you choose, your guests will be blown away by the delectable BBQ offerings at your picnic or party.
Eatible Delights can make your Southern BBQ dreams come true this summer with all of the fixings. Let us take care of your barbecue catering needs in the Philadelphia area. We can customize your barbecue party and make it a summer party to remember. Call us 215-236-3900.