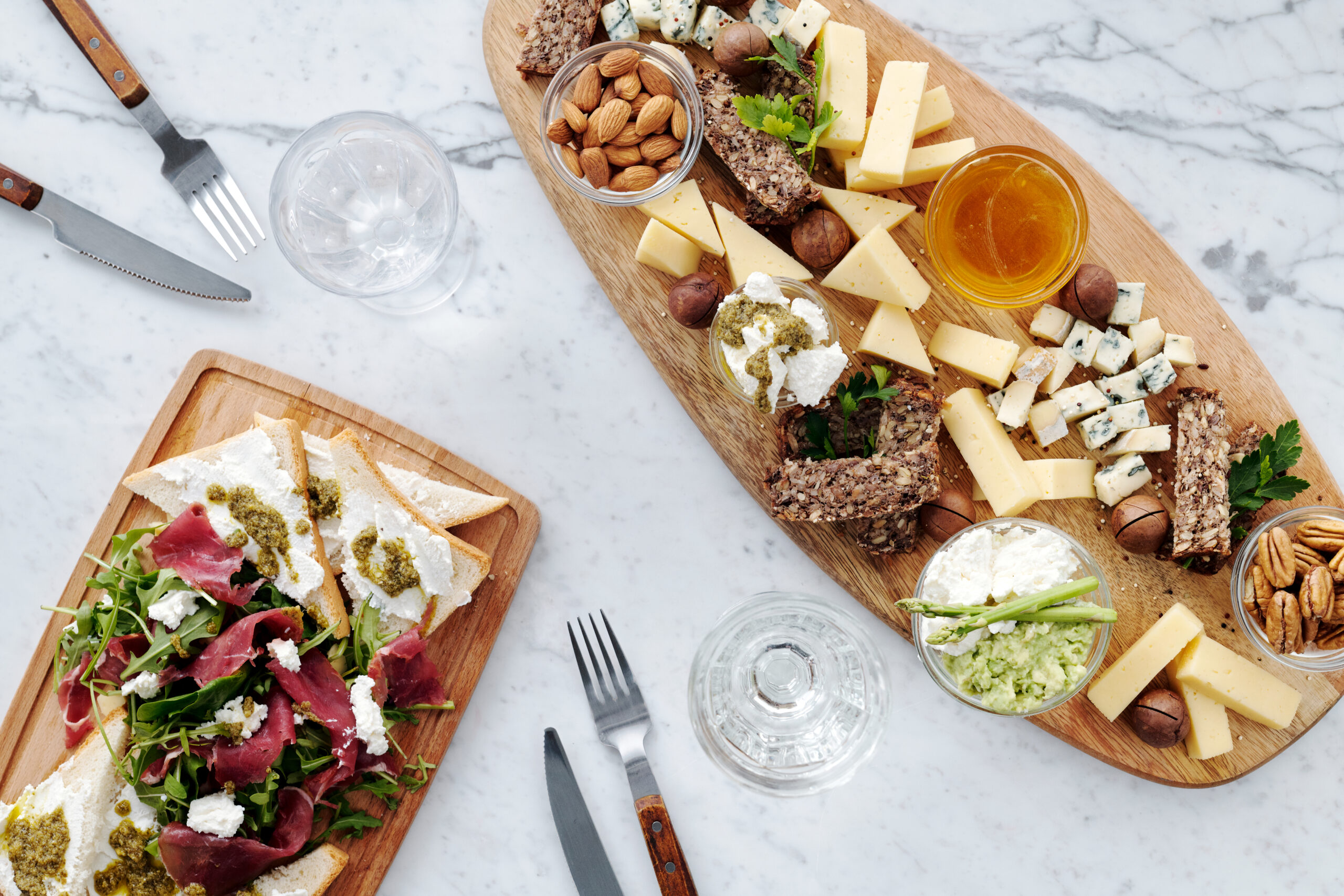 19 Jul

Top Ten Appetizers for a Dinner Party

What is a dinner party without an appetizer? Whether you're planning a formal affair or casual dinner party, appetizers are a must! While people socialize before dinner, it's important to have a few plates of light snacks. Offering an array of finger foods and one-bite appetizers allows people to munch and mingle before the big event. It's always a good idea to have a mix of hot and cold appetizers, but with all of this food it can be hard to stick to your budget, especially if you have 10 or more guests. That's why you should use coupons and shop at a wholesaler to buy all of the food and drink that you need. Twenty bottles of wine and twenty different kinds of cheese soon add up, but a wholesaler offers large discounts if you buy in bulk and you can save even more using discount vouchers. You can find more info here.

Once you've bought all of your ingredients, you can start cooking! Here are some appetizer ideas for your next dinner party:

Crostini – Crostini is a classic appetizer! You may think of it as merely small slices of grilled or toasted bread with toppings, but that's its beauty. It is so versatile and takes almost no time to prepare. Bruschetta is among the most popular of the crostini type of appetizers with chopped tomatoes and fresh herbs. Mmmm!

Cheeseboard – Cheeseboards are de rigueur at formal dinner parties. They can be as simple or fancy as you'd like with a variety of delectable cheeses such as Maytag Blue Cheese, Smoked Gouda, Brie, and creamy Chevre (soft goat cheese). Fresh grapes, chutneys, pickles, and crackers complete the cheeseboard.

Spinach and Cheese in Phyllo Dough – Phyllo cups filled with creamy spinach are the ultimate delicious finger food. Bet you can't eat just one!

Triangle Points w/ Sour Cream and Caviar – Caviar is considered a delicacy and typically eaten as a garnish or a spread. When added to a triangle point with sour cream, it becomes an elegant hors d'oeuvre.

Hot Crab and Spinach Dip – We love spinach and artichoke dip, but adding crab and serving it hot makes for a satisfying dish. Dip a cracker or crostini in for an exquisite nibble.

Vegetable Spring Rolls – Spring rolls many not seem fancy, but they're usually very popular due to their portability and being so easy to eat. Vegetable spring rolls can also be made vegan, gluten and dairy free, satisfying any food requirments your guests may have.

Swedish Meatballs in Pineapple Glaze – You may think that Swedish meatballs are the main course, but they can be made appetizer-size with a tangy-sweet pineapple glaze. Just poke a toothpick in them for easy grab & go!

Grilled Shrimp with Orange Glaze – Forget the classic shrimp cocktail and wow your guests with grilled shrimp coated with an orange glaze. Your guests won't miss the cold stuff – promise!

Sausage and Romano Mushroom Caps – Sausage and Romano cheese-stuffed mushroom caps will offer your guests an ultra-savory choice. These are an umami-bomb with the combination of sausage and mushroom! Make some vegetarian versions too for your vegetarian guests.

Mini Crab Cakes – Who wouldn't turn down a crispy, buttery mini crab cake? Served by themselves or with a remoulade or tartare sauce, they're always a hit at any dinner party!

Dinner parties are a lot of work. Hosting a dinner party is stressful enough; let us take care of catering to your next dinner party. We can customize your dinner party menu and make it truly one to remember. Call us 215-236-3900.